Elizabeth F Baker, JD, CRCMP, the sole and managing member of E BAKER LAW FIRM PLLC, is a licensed attorney in Washington and Oregon and an internationally certified risk and compliance management professional.

Elizabeth Baker has been providing legal solutions, training, and advice as an experienced business professional and entrepreneur for over thirty years to casinos, financial service institutions (banks, credit unions, insurance companies), real estate developers and holding companies, construction companies, YouTube gamers, software developers, startup companies, tech, private and public companies, medical companies and personnel, non-profits organizations, and individuals.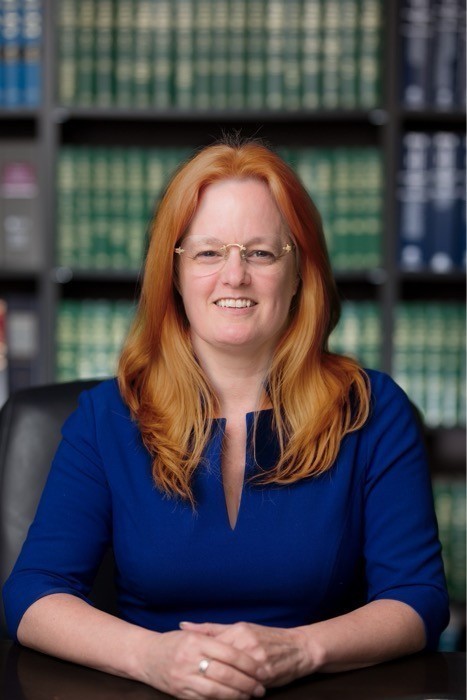 Activities & Affilitations



Seattle University School of Law

J.D., 1993
Gonzaga University School
B.A., 1989

Washington State Bar Association, Member

Oregon State Bar Association, Member

Irish Network of Seattle, Member
Contracts

Drafting and revising business contracts (customer and vendor) including liability waivers, marketing agreements, independent contractor agreements, employment, software & technology agreements (licensing, development), real estate (purchase, sale, lease (office, retail, warehouse, cell tower), financing and loan documentation, non-compete and non-disclosure agreements, sport sponsorship and B2B agreements (NFL, MLS).
Restructuring, workouts, bankruptcies, and alternative dispute resolution of claims including employment, contractual disputes, financing disputes, leasing, real estate, and civil rights.
Business formation (corporation, LLC, trust, partnerships, holding company, subsidiary, affiliate), corporate law, governance (policies, procedures), risk and compliance (industry specific - financial, tech, healthcare), legal department management, public vs private company issues
Real Estate

Business Acquisition & Expansion

Portfolio management (commercial, retail, leased and or owned properties, loan) and drafting, revising and closing commercial financial transactions and purchase and sale agreements.
Mergers and acquisitions (assets, stock), due diligence, contract review for termination/assumption.
Coverage and policy review, filing and managing claims (D&O, Cyber security, Property, Casualty, Employment, Worker's Compensation), and Industry specific policies, riders and language.